Jonh Ericson Van Vulen
250px

Information
Age
36
Gender
Male
Aliases
John, not Jonh
Residence
The Watterson's house
Species
Human
Friends
The Watersons, Mario Hossemborg
Enemies
Glosinous
Relatives
The Ericsons
Debut
The Tail
John Ericson Van Vulen is a minor character who appeared in The Tail.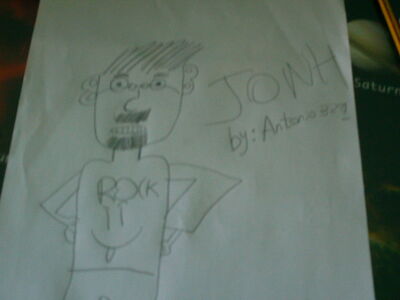 Personality
He is a good person.
Biography
-Removed do to spelling issues-
Trivia
He is married to Helena.
According the info box, his first name is John, not Jonh.
Ad blocker interference detected!
Wikia is a free-to-use site that makes money from advertising. We have a modified experience for viewers using ad blockers

Wikia is not accessible if you've made further modifications. Remove the custom ad blocker rule(s) and the page will load as expected.