Richard buys the permanent one but he does not want to be given to Gumball.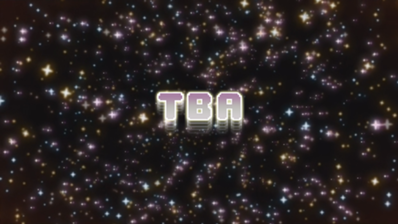 Plot
(In Elmore shopping)
Richard:shopp this , and this , to , and this.
Darwin:Mr. Dad , finish of the shopping.
Gumball:Yes.
Richard: Before I have to buy some kind of more.
Gumball:The what?
Richard:THE PERMANENT
Gumball:Wow!
Richard:yes
Gumball: Can I her remain I?
Richard:Is a gift for Alguiera Birthday
Darwin:Is a permanent for boys...
Richard:Is True
Gumball:Noooooooooooooooooooooooooooooooooooooooooooooooooooooooooooooooooooooooooooo!
Richard: You it can remain but do not swear.
Gumball:OK!
Richard:It?
Gumball:it...
Darwin:swear is bad.
Gumball:Swear...
Sullvan (It appears with mechanical saw):GGGGGGGGGGGGGGGR!
Gumball:ups.
Darwin:Hi Sullvan...AAAAAAAAAAAAAAAAAAAAAAAAAAAAH!
Richard:has scared.
Larry:SSSSSSSSSSSSSSSSSSSSH!
Sullvan:Good bye.
Gumball:uuf..
Richard: For my asillas...
Gumball: They have put on quoits...
Richard:Goooooooooooooooooooooooood!
Gumball:Stupid...
Alguiera appear and talk:Hi!
Gumball , Richard and Darwin scared.
Alguiera:What the fuck??
Richard:Take you permanent.
Gumball:NOOOOOOOOOOOOOOOOOOOOOOOOOOOOO
Darwin:Meh
Richar:Stop gumball
Gumball take the permanent and run:Ah , AH , AH , AH , AHHHHHHHHH, AHHHHHH , HELP PLEASE , HEEEELP!
Run up Then parking
Gumball:Oh no
Darwin:Danger!
Gumbal:AAAAH!
Richard:TAKE ME!
Gumball:NEVER , NEVER AND NEVER!!!
Richard:TAKE MEEEEEEEEE!
Gumball:NEVEEEEEEEEER
Gumball has a idea
Gumball: stop , dad say swe and later and and join.
Richard:OK! Swear , oh no , fuck you gumball
Gumball and Darwin takes the car and the permanent and...
Darwin:I Driver , but no know
gumball:meh , camon run!
Darwin:YEAAAAAA
The car is destroyed and richar's body is broken
Richard:FUCK YOU.
THE END
Main characters
Minor characters
Larry
Alguiera
Sullvan
Banana Joe
Gallery
Trivia
Ad blocker interference detected!
Wikia is a free-to-use site that makes money from advertising. We have a modified experience for viewers using ad blockers

Wikia is not accessible if you've made further modifications. Remove the custom ad blocker rule(s) and the page will load as expected.