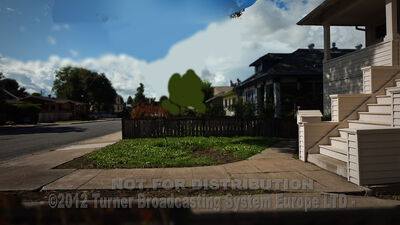 Is a near episode.
Plot
Gumball see the TV in the house.Nicole
It puts on the table a water glass. Gumball gets up of the armchair and asks Nicole that it was doing. She answers with that there was going to be a familiar barbacoa and this one preparing the table. I come the whole family and Darwin went to the bathroom. There hygienic paper was not staying. Then I call of distant view Gumball and he said to him that it was to the back court that there much to have thrown for the lawn hygienic paper. Darwin I return to the table in the front court. The meat already was ready to eat. The Watterson ate very much and despues Richard, Anais, Darwin and Gumball went to see the TV while the rest of relatives to gather the table. Later, the Watterson did photos to themselves and they all went away. To all I him please the barbecue.
Quotes
See the plot.
Curiosities
Gumball Shirt is diferent in the episode.
Click in the tittle of the section.
Summary
The family of the boys they organize a barbecue.
Ad blocker interference detected!
Wikia is a free-to-use site that makes money from advertising. We have a modified experience for viewers using ad blockers

Wikia is not accessible if you've made further modifications. Remove the custom ad blocker rule(s) and the page will load as expected.