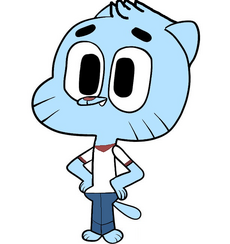 Timmy Brewer
[[{{{image}}}|250px]]

Gender:
Male
Age:
12
Debut:
The Kake
Voiced by:
Jim Parsons

Alec Baldwin (Devil Voice)
Beta Looks
Durning Beta apperance, he wear an yellow short-hood, black short jeans and an shoe.
Apperance Look
Lazy recolor of Gumball.
Trivia
Oddily, He somehow is relative to Watterson Family
He was born in Sam Davey City (unknown) instead of Oceanview City or Elmore City.
He suppose to have PTSD (Post Trama Stress Disorder) but somehow, he doesn't seem to have it.
Ad blocker interference detected!
Wikia is a free-to-use site that makes money from advertising. We have a modified experience for viewers using ad blockers

Wikia is not accessible if you've made further modifications. Remove the custom ad blocker rule(s) and the page will load as expected.